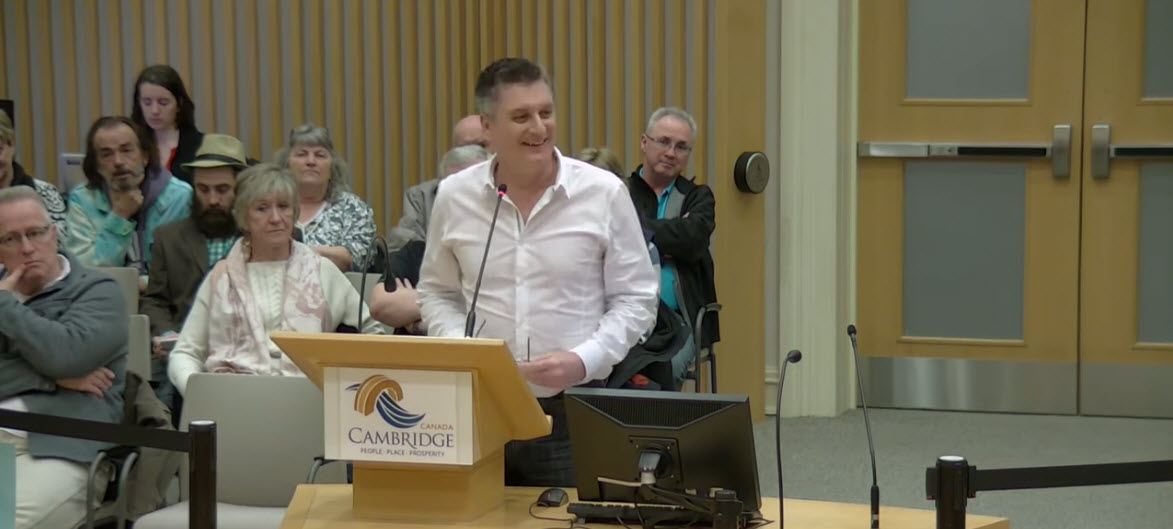 Meet Adam
For five years Adam has been a prominent advocate for safe and effective policies relating to the drug crisis and the criminal and social issues facing Cambridge. He has passionately and tirelessly delegated at both the regional and municipal level in order to bring attention to existing failing policies and the significant human and social impact on the local community.
Adam has been consulted by media outlets and regional police regarding downtown issues as well as sitting on the City of Cambridge's Community Wellness Advisory sub-committee for safety. Adam has consistently brought attention to the lack of transparency and questionable behaviour that has unfortunately been the trademark of our current leadership.
Adam brings proven leadership to city hall and a strong voice for the people of Cambridge. He aims to bring a fresh 'residents first' culture of accountability to city hall along with a greater focus on public consultation and respect for those that our council is paid to represent. Adam believes that by working together with all levels of gov't and by listening to the needs of the residents of Cambridge we can all enjoy a safer, better Cambridge.
Raised in England, Adam emigrated to Cambridge in 1988 and attended Galt Collegiate Institute and Conestoga College. He has run his own website business for 20 years and is an active musician. Adam is an aviation enthusiast and enjoys scuba diving, motorcycle rides on country roads, traveling, live music, trivia nights, dressing up for Halloween and walking/riding beautiful trails. Adam is a father of two and grandfather of one.
Take Action Toward a Better Cambridge
My Priorities...
Safer neighbourhoods for you and your familiy. Residents deserve to feel safe walking our streets and downtown areas again.
Increased police presence in our downtown cores and neighbourhoods. 
Work with all levels of gov't to implement effective solutions to the drug crisis that do not sacrifice the rights and safety of the community.
Increase pressure on developers for more affordable housing. 
Urge Federal and Provincial gov't to fund safe, in-house, on-demand detox and rehab facilities along with transitional housing.
Increased mental health services
Control spending to avoid another huge tax increase.
Accelerate Cambridge by-pass to divert large truck traffic from core areas.
Responsible development decisions to protect heritage areas.
Restore trust, respect, honesty and accountability to our city council.
Together we can make a better Cambridge, YOUR Cambridge.